The Shocking State of Human Connection:
This is a graph of how empathic concern has changed since 1980:
This is a graph of how the ability to take another person's perspective has changed since 1980:
So, even when we do take the other person's perspective (which is rarer than ever), we simply don't care as much as we used to.
SOURCE: Sara Konrath, Ph. D., Director, Interdisciplinary Program for Empathy and Altruism Research, Indiana University Lilly Family School of Philanthropy
Why? Because we only care about ourselves. Here's the graph of how narcissism has changed:
SOURCE: Egos Inflating Over Time: A Cross-Temporal Meta-Analysis of the Narcissistic Personality Inventory, Jean M. Twenge, Sara Konrath, Joshua D. Foster, W. Keith Campbell, and Brad J. Bushman
I Need Your Help
"Human connection is disappearing from our culture. Empathy is on the decline. Narcissism is on the rise. This is why I want to get a copy Magic Words into the hands of as many people as possible. Please help me pull off my best magic trick of all by teaching people how to use words to connect with the people around them. THANKS!"

- Tim David
MAGIC WORDS was written for people who want to connect with humans:
Managers
Salespeople
Psychology enthusiasts
Leaders
Internet marketers and copywriters
Parents
Financial Advisors
Attorneys
Speakers and communicators
And anyone concerned about the lack of human connection in our society
You'll Get These FREE Bonuses When You Join the Magic Words Movement...
IN ADDITION TO A HARDCOVER COPY OF "MAGIC WORDS", YOU ALSO GET:
| | |
| --- | --- |
| | 19 Things Managers Should NEVER Say (But Probably Do Anyway) - An All-New PDF Report. ($7 value) |
| | The Magic Pose - New Discoveries in Body Language: A complete video course on the science and secrets behind our body's language. ($47 Value) |
| | A free subscription to Tim's Blog: BrainPokes.com (Okay, that one was already free) |
| | The Seven Keys to Human Connection - Video of Tim speaking live. ($19 value) |
Please place your order now and share this web site with your colleagues.
Tim David
Published by: Penguin Random House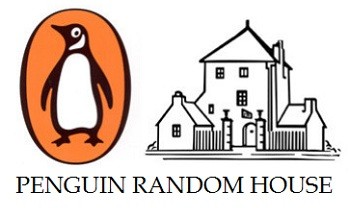 Praise for Magic Words
"Whereas most communication advice is concerned with what to say or even how to say it, Magic Words places the focus where it belongs: on the other person. Tim David offers keen insight into how to better connect with others in business and in life."
—Adam Grant, Wharton professor and New York Times bestselling author of Give and Take
"As an author, I believe the words we choose to use are everything. They impact our relationships, goal achievement, and happiness. Tim David understands the power of using the right words. In this practical book, David gives us specific ways and tools to simply make everything better in our lives."
—John G. Miller, author of QBQ!, Outstanding!, and Parenting the QBQ Way
"The magician's art seems obvious once we deconstruct it -- and Tim David's seven words appear obvious until he takes them apart to show us their secrets, deftly teaching us how to create our own magic. Perhaps it's not surprising that I found the book persuasive, entertaining, and ... mesmerizing!"
—Rosalie Maggio, author of How to Say It
"Magicians notice the little things - and count on the rest of us to not notice them, to make the magic happen. In this book, Tim David pulls back the curtain to reveal the stunning power of everyday words when used the right way. This is a fascinating book, filled with strong science and compelling stories, and a must-read for anyone who deals with other humans on a regular basis."
—Heidi Grant Halvorson, author of 9 Things Successful People Do Differently, Associate Director of the Motivation Science Center, Columbia Business School
"Fresh, simple and on target! In every interaction we increase or decrease trust. Mr. David gets it! He gives a clear blueprint for building connections and transforming relationships using seven powerful words! This is one book I will use! Thank you."
-David Horsager, bestselling author of The Trust Edge
"Magic Words stands out from the clutter of communication books pushing tired clichés. Tim David offers fresh, intelligent insights on the art and science of motivating and influencing human beings. If you work with people, you'll want this book."
—Joel Bauer, International speaker and author of How to Persuade People Who Don't Want to Be Persuaded
"Magic Words is a fantastic book because it not only explains the science behind why certain words can trigger an automatic response but it also shows you how you can use those words to motivate friends, colleagues and even yourself. If you can imagine a small shift in the way that you use some common words resulting in lots more people doing what you ask them to do then you are already seeing the results that you can get from Magic Words."
—Rintu Basu, International Best Selling Author, The Persuasion Skills Black Book
"Most people think the financial industry is a knowledge business. This is NOT a knowledge or numbers business - you give me an iPad and the Internet and I can figure out just about anything. This is now a WORDS business, a LANGUAGE business, a QUESTIONS business and a STORIES business. Want to increase your productivity? Work on your words, language, questions and stories! Tim David is able to articulate the proper words for any industry and this book is a great resource to improve YOUR words and language."
—Tom Hegna, Economist and Author, Paychecks and Playchecks: Retirement Solutions for Life www.tomhegna.com
"As someone who speaks from the stage my job is to carefully select each and every word for maximum impact. Tim David's book Magic Words gives a thorough insight in to some of the most psychologically charged words that any of us can utter. Through a series of anecdotes and metaphor-riddled tales, Tim gives us so much more than definitions. Instead, we leave with deep understanding of not only context but the cold hard science behind the use of these specially chosen magic words."
—Kennedy "That Mind Reader Guy", Multi Award Winning Corporate Event Entertainer
"We always knew that sticks and stones may break our bones, and now we know exactly what words do to the human brain. Great book!"
—Scott Barry Kaufman, Scientific Director of The Imagination Institute and a researcher in the Positive Psychology Center at the University of Pennsylvania
"In a time of social media, texting, emails, and people hiding behind screens, I highly applaud Magic Words as a powerful read of simple words that used right inspire greatness - not just within you, but others as well. This book is a welcomed gust of wind to a very concerned up and coming generation of young adults."
—Jeff Yalden, America's #! Teen Motivational Speaker & Celebrity Teen & Family Life Coach
"Tim David accurately translates social psychological research into 7 powerful principles that can help people to better communicate with others. These simple tricks from a master magician show that "words matter because connection matters."
—Sara Konrath, Director, Interdisciplinary Program for Empathy and Altruism Research, Indiana University Lilly Family School of Philanthropy
"If you're interested in becoming more ethically powerful, having people say "yes" to you more often, or you just need to become more persuasive and influential, then Magic Words is an essential addition to your library. Tim David has created a book filed with easy to follow advice, strategies and tactics that you want and need. Get it."
—David M. Frees III JD - Author, Attorney Coach, and "The Grand Master" of Persuasion and Influence Skills
"Magic Words is hands-down the single most definitive and important resource about how to influence, persuade, motivate and connect with people, using language alone. Everyone on earth should have this book on their shelves if they want to become a more compelling, engaging and influential speaker, friend, adviser, salesperson or business owner. If you want to become naturally powerful and persuasive, you MUST read Magic Words. It's like a real life book of spells!"
-Rob J. Temple, Hypnotist & Lifestyle Coach, http://www.EvolutionHacks.com
"Quick, useful, and fascinating. Tim David has collected 7 of the most powerful words English has to offer. Understand them and you'll understand people."
-Geoff Ronning, Co-founder of StealthSeminar.com and Business Consultant
"I have spent decades teaching people how to make deeper connections with one another. I am happy to report that Tim David's Magic Words will help you do this simply, quickly and easily. Put Tim's suggestions into everyday life, and you too will believe there is real magic and influence in the power of words. Prove it to yourself by reading this now."
—Kenton Knepper, Author of Wonder Words, Mentalist, Suggestion Expert, Sound Influencer
"Words are powerful. Magic Words helps you understand and apply that power. A fun and practical read, the book will give you a different perspective on your word choices, helping you choose the right words at the right time."
—Nick Kolenda, author of METHODS of Persuasion
"Every once in a while you read a book that is rich with ideas and concepts you can immediately apply to get dramatic results. Putting the principles Tim has shared into practice can take you from effective to highly influential. This is a must read for everyone not just salespeople because after all communication and influence are essential components of your personal and professional life."
—Ken Cheo, President of Our Sales Coach
"Because of today's technology most of us are staring at an iPhone or a tablet screen to communicate. Tim David's Magic Words will teach you how to build stronger human connections with anyone you interact with. Throughout the years David's words have always been inspiring. Now....everyone can take advantage of his mastery."
—Nathan Kranzo, Television Magic Consultant
"Educators, Counselors, and all those in the helping professions will find life-changing wisdom in Magic Words. Tim David's insightful observations on life, and truly powerful communications practices are presented in an entertaining page-turner that breathes fresh air into strategic learning. The busiest teachers, counselors, and marketing professionals must take the time to read this outstanding, joyous, magical book."
—Dr. Guy D. Alba, Principal at St. Margaret School in Rumford RI –www.stmargaretsch.org, and an Adjunct Professor in the School of Professional Studies (Masters in Counseling Program) at Providence College.